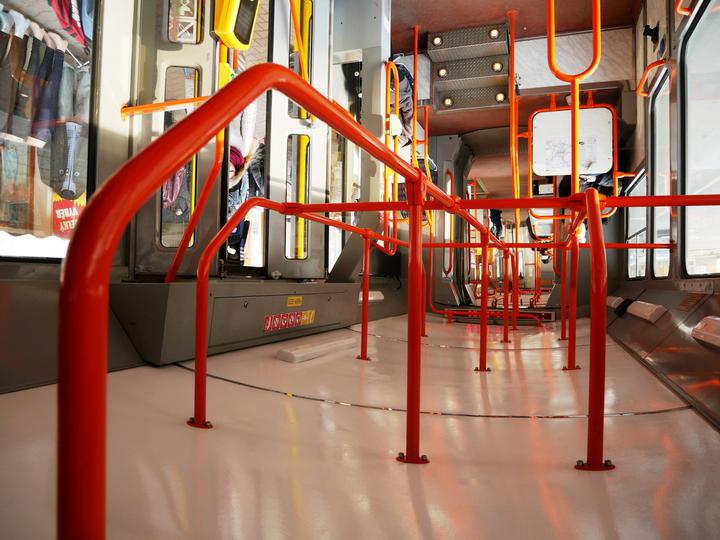 Few trapezes on a tram,
everyone now workout can.
Mount and swing and backward roll,
dismount rates by conductor.
Sweating odour, not your kind?
In a healthy body healthy mind!
V emhádéčku o tyči,
každý rád si zacvičí,
Náskok, přešvih, svis a vzpor,
doskok hlídá revizor.
Co že říkáš? Potu puch?
V zdravém těle zdravý duch!
— snílek
(Plzeň, 13.2.2018)