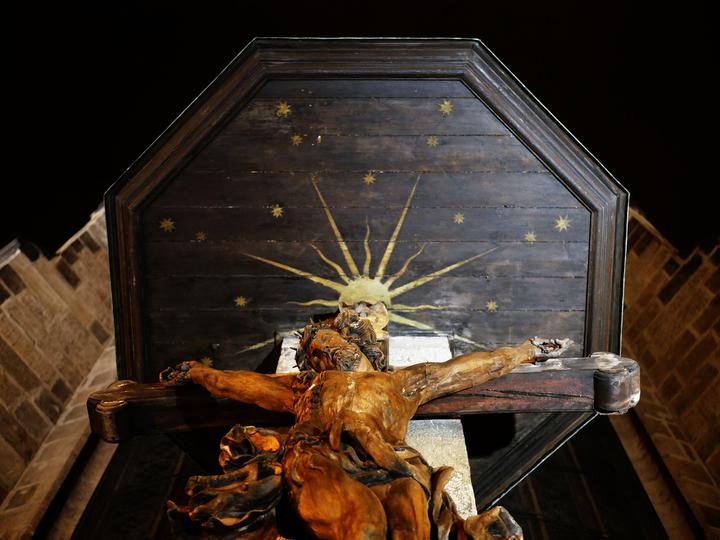 Hanging outside on the altar-side wall of St. Bartholomew's cathedral in Pilsen.
Hidden in plain sight during the day, even more so during the night...
Has a broken heart of wood...
Shot handheld when passing by...
Visící zvenčí na oltářní straně katedrály sv. Bartoloměje v Plzni.
Skryt všem na očím za dne, o to více za noci...
Své puklé srdce má dřevěné...
Foceno z ruky při cestě kolem...
— snílek
(Plzeň, 15.2.2018)