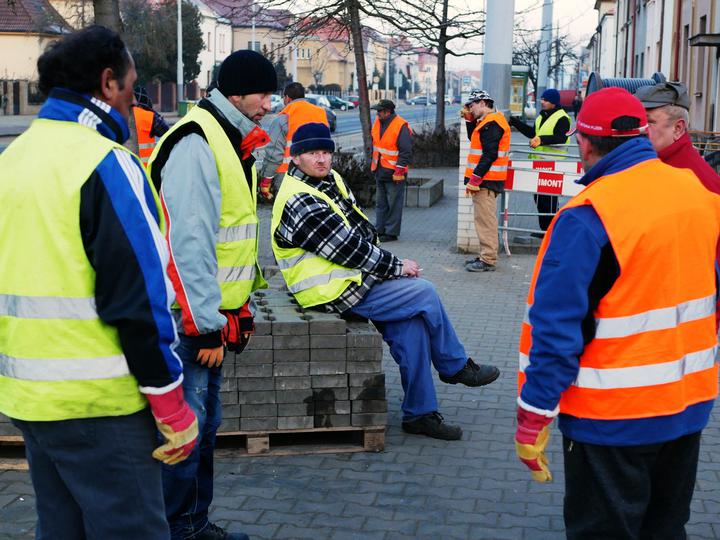 First shot. Before being able to take the second, those fellows started posing quite skilfully, just outside the frame. Were a little scared I was from a "newspaper". They calmed a little bit, after I explained that I just like a lot of colour together...
PS: Of course the appearance and note are deceptive. The photo is not Friday but Wednesday. And I'm sure they, just after their forman whom they so eagerly waited for arrived, without delay just dug, filled, levelled, piped together, assembled and reassembled... something.
---
První fotka. Než jsem udělal druhou, tak začali borci sice umně pózovat, ale mimo záběr. Trochu se lekli, jestli nejsem od "novin". Když jsem jim vysvětlil, že se mi líbí hodně barvy pohromadě, tak se trochu uklidnili...
PS: Samozřejmě zdání a popis klame. Fotka není z pátku, ale středy. A jsem si jistý, že poté, co dorazil jejich "předák", jehož tak netrpělivě vyhlíželi, jistě nelenili a něco pořádně rozkopali, zasypali, přerovnali, přepojili, poskládali... a tak...
— snílek
(Plzeň, 14.2.2018)