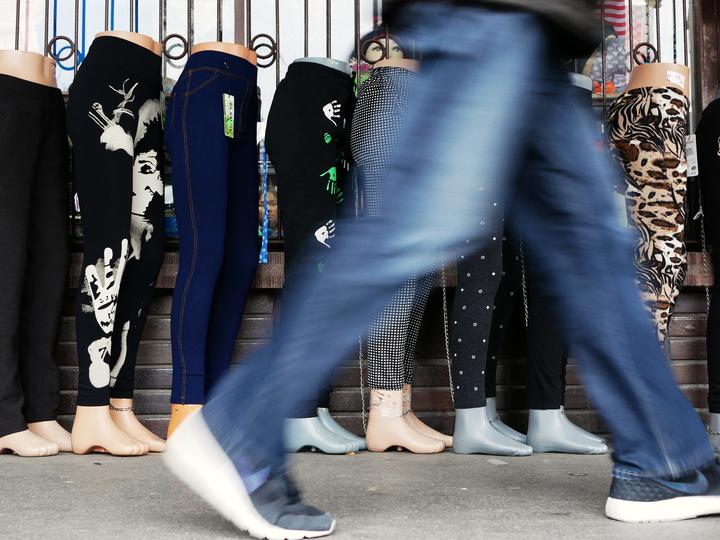 Cheapest fashion propagation
those bodyless lustful legs
in military-like formation
take the one your heart for begs!
Don't you like those plastic parts?
Be polite, smile and say cheese,
'cause from beyond window blinds,
is watching you some Vietnamese...
Don't you believe she is there?
Look then closer, and beware!
Levný oděv propagují,
vilné nohy prosté těl,
hromadně ti zapózují
které hochu by jsi chtěl?
Nechceš? Nehaň umělého!
Jelikož než řek bys švec,
zpoza okna ztemnělého,
sleduje tě Vietnamec...
Že tam není, nevěříš?
Tak se koukni trochu blíž!
— snílek
(Plzeň, 26.3.2018)