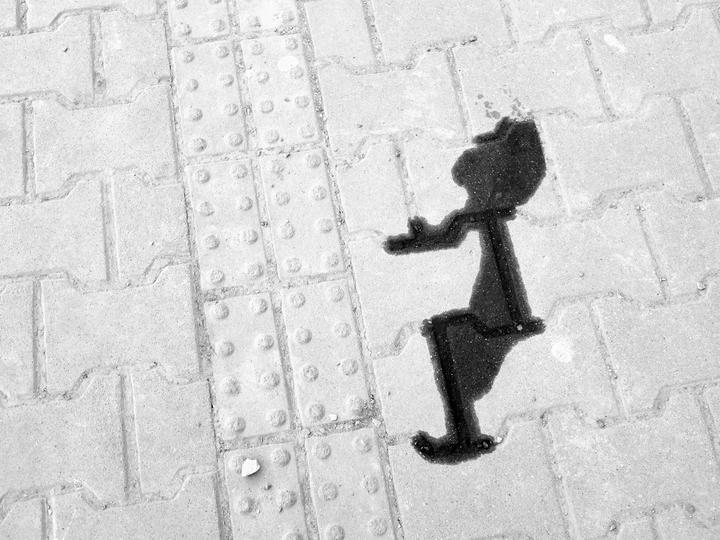 Hey, down under, do you see?
Only few do notice me!
Hidden boldly in plain sight,
oily figure, yeah, that's right!
Behold, my form really rocks,
a grease stain on the cobble blocks!
What the oil source, ask you dare?
It gave me life, so I don't care.
Real I am if gentle, fine,
though hole have I where you have spine,
of hollow bones that seem insane,
of no full volume, just concrete plane.
So bye, I greet you from the street,
like no other woman you might meet.
Have no worries and instead
feel free to step... onto my head.
Tady dole, vidíš mne?
To málokdo si povšimne,
všem na očích ukryté,
postavičky rozpité.
Podobu mou vtiskla mi,
mastnoty krůpěj mezi dlažkami.
Odkud se ten olej vzal
je jedno, když mi život dal.
Však skutečná jsem, to mi věř,
ač škvíru mám co ty páteř,
ač prázdnou místo kostí štěrbinu,
žádnou plnost, z betonu jen rovinu.
Tož ráda jsem tě pozdravila,
byť nejsem jako tvoje milá,
se mnou neboj se a neměj obavu,
že šlápneš mi... na hlavu.
— snílek
(Plzeň, 1.3.2018)