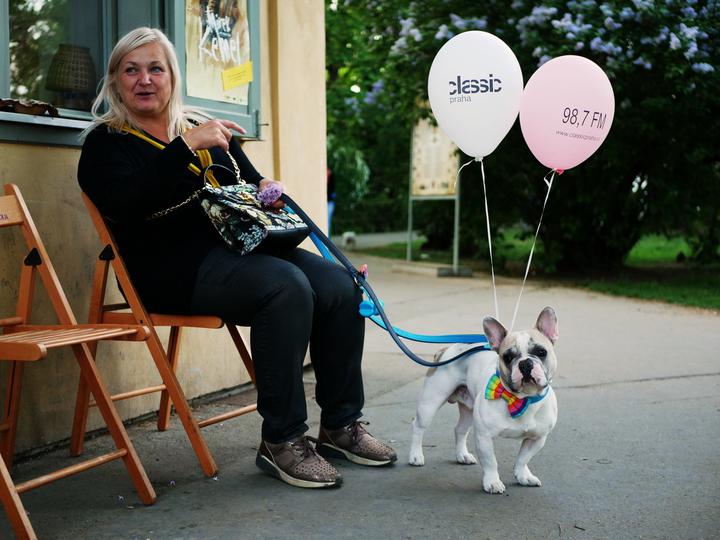 Strong a perfume down the wind,
her hand gives me a gentle hint.
Shy thee not and feel thee free,
need thy be now upon me!
That lady really has some clues
of ways the dogs be put to use.
Bulldog's heavy body weight
to anchor flying bussiness bait!
Rainbow bowtie on a lace,
stares me up with direct gaze.
You tell yourself: Hey!
That dog might be a… way!
Such a clever plug!
That be Classic Prague!
Parfém se jí za roh line,
rukou svou mi madame kyne.
Ostychu Ti netřeba,
děj mi, jak Tvá potřeba!
Musí vskutku paní míti
znalost, jak psa využíti.
Buldok jako kotvení
reklamnímu sdělení.
Čumí, pohled zvědavý,
motýlek má duhový.
Říkáš si hned: Hej!
Ten pes je asi… nej!
Však originál snaha!
Jo, holt Classic Praha!
— snílek
(Praha, 1.5.2018)